Pau FC is ranked 10th in the 2021/2022 Ligue 1. Heading into the 2022/2023 season with almost new strength, head coach Didier Tolot has a lot of work to do. Pau FC's attack has been seen to be ineffective in a recent string of friendlies.
Speaking of which, coach Tolot replied to La Republique Des Pyrenees: "Everyone doubts Pau FC, I don't think so. We did score very few goals, but everyone is working hard. Pau FC is always looking for agility The players who know how to make it difficult for the opponent to create a deep lineup. The area of ​​the offensive deployment must be flexible, depending on the opponent.
Pau FC can play 5-3-2, 4-4-2 or 4-2-3-1. Except for the fixed-position forward Mellon (George), other players can be more versatile. Guang Hai can play as a No. 10 (attacking midfielder) or on the wing. David (Gomis) can play wide, Mons (Bassouamina) can play forward or on both sides, similar to Walid (Jarmouni). Henry (Servette) is ready to play as No. 6 (midfielder), No. 10 or winger. "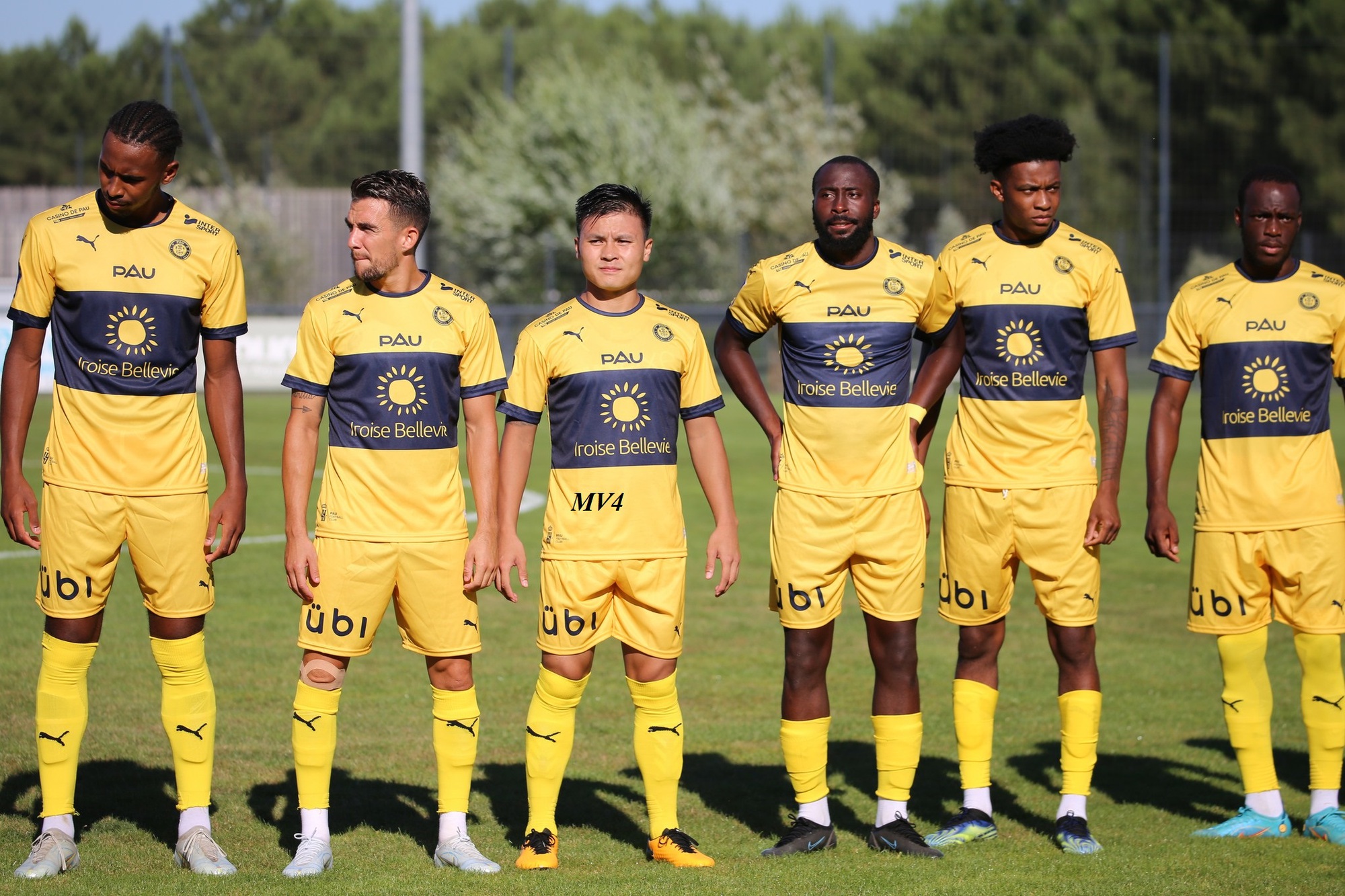 In addition, coach Didier Tholot also stated that Pau FC's goal in the first game against Guingamp (00:00 on July 31, Vietnam time) is to score at least one point.
"League 2 has become more difficult than ever. Even the big clubs like Saint-Etienne and Bordeaux are here. Also, there is a small group of clubs in the league that are financially sound. They will be the ones vying for promotion. candidate," coach Tolott said.
https://sport5.vn/hlv-didier-tholot-tiet-lo-vi-tri-cua-quang-hai-tai-pau-fc-20220729153550538.htm