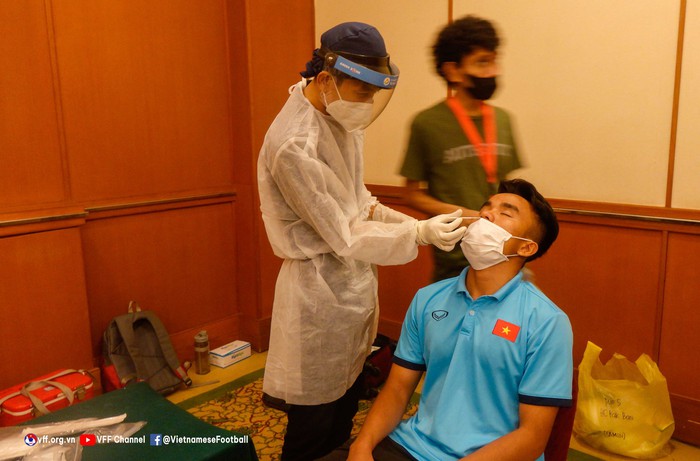 Members of Vietnam's U19 were quickly tested for Covid-19 at the hotel ahead of the professional meeting and the roster announcement. As a result, all 37 members of the team tested negative for Covid-19.
After being tested for Covid-19, BHL U19 Vietnam held a professional meeting with the entire team to popularize the team's game against U19 Indonesia. Coach Dinh The Nam emphasized the fighting spirit of the students with the motto "Play well, don't kick bad, don't show unsportsmanlike behavior".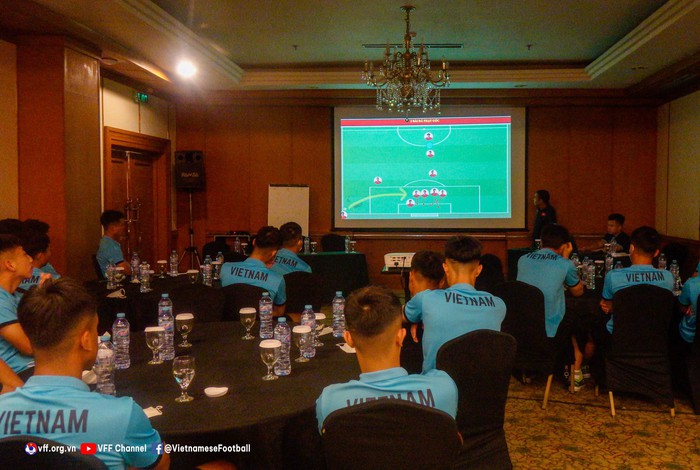 Also at this meeting, head coach Ding Nan announced the official lineup for the U19 clash with the hosts, Indonesia. The roster of the U19 Vietnam team for this game was also reduced from 27 to 23.
As a result, four players, goalkeeper Le Trung Tuan, midfielder Nguyen Van Trieu, midfielder Phan Lac Duong and striker Ta Viet Son, were banned. Among them, Nguyen Van Thuy was injured.
According to the schedule, Vietnam U19 will play against Indonesia U19 tonight (February 7) at 20:30. It was a very tough match for Mr Dingnan's army as it could face huge pressure from Indonesian spectators.
All Vietnam U19 matches are broadcast live on FPT Play.