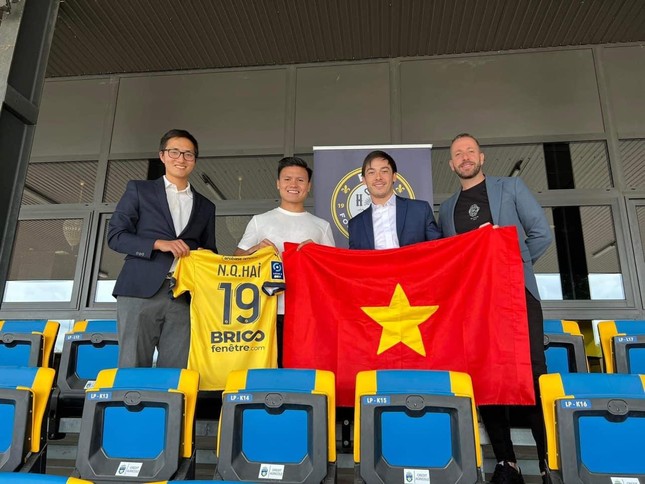 On June 29, Guanghai and Pau signed a 2-year contract with a 1-year extension clause. He is the first Vietnamese player to participate in the French professional league system. The appearance of the 1997-born star helped Pau FC's social media accounts grow rapidly.
If Guanghai's contract is compared to marriage, the premiere on June 29 is like a wedding of joys and sorrows. But marriage requires a lot of effort to maintain happiness, and Guanghai's road ahead is definitely still difficult.
natural defense Alexander Kastez, who has followed Pau FC for more than 20 years, learned more about the difficulties Guang Hai may face when playing in Ligue 1 through a brief conversation.
– How did you and the local Pau FC fans react when it was announced that Pau FC was about to sign with Guanghai?
We're surprised no one knows about him. But when we saw that his nickname was "Vietnamese Messi", we were both excited and doubtful of Guang Hai's true level.
– Pau FC's fan page was flooded with comments from Vietnamese fans after the team signed with Guang Hai. Will this bother local fans?
The fact that the team has more followers from Vietnam is a very good thing. It has absolutely no impact on local fans like us. He's a star in Vietnam with millions of followers, so that's understandable.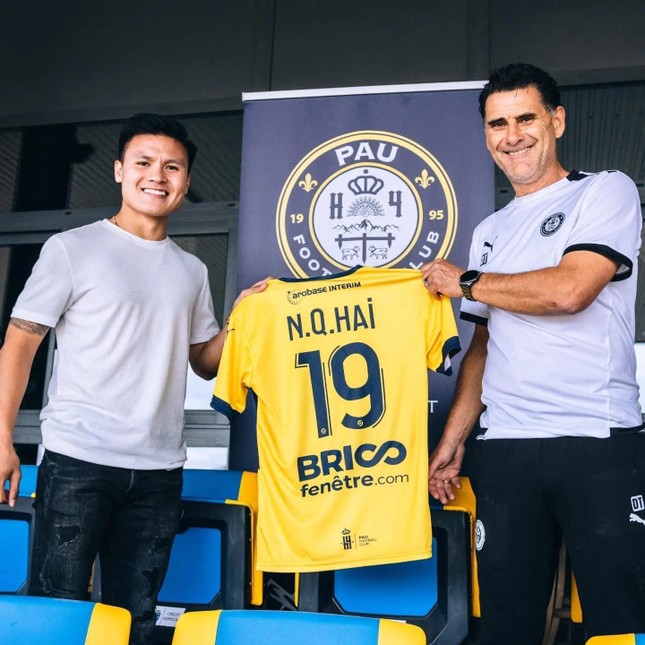 – In your opinion, what difficulties will Guanghai face?
If you ignore the media storm surrounding the player, I can point to two points that many Pau FC fans still have questions about. This is his true talent and adaptability.
First, I believe in the recruiting ability of the team. It's hard to compare the numbers in V-League and Ligue 2 because of the difference in levels. However, although Guang Hai is only 25 years old, he has played 45 games for the Vietnam team, proving that he is a very important player in the game and has rich experience.
As for adaptation, this will be the key to Guanghai's success. It's not easy adjusting to a new culture and a new football scene at the same time, let alone being away from family. I think this case is very similar to last season's Serbian midfielder Jovanisic. It took him almost 5-6 months to integrate.
– So do you think Guanghai will shine?
Everything is still ahead, but I think he will leave his mark. However, we all need to be patient with Guang Hai and not judge him too hastily. He needs time to be at his best physically and mentally. I think the World Cup off-season is very important for Guanghai. Hopefully he will be at his best in the second leg of the season.
I hope Guanghai doesn't go the way I've seen it: land gorgeously, shine for a few games, then sink in the fall when the weather starts to get bad, the ground is hard, and the opponent catches the card.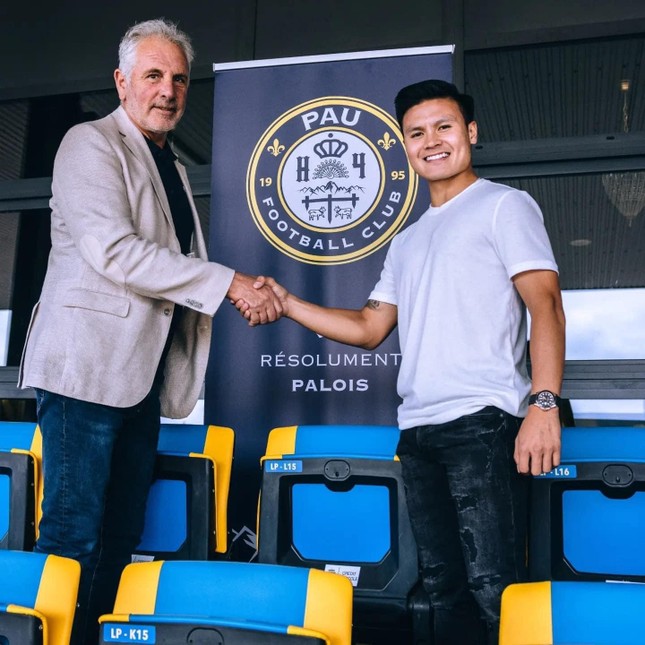 – Pau FC recruited 10 players this summer. Many key names also left. In your opinion, is a 1-month preparation period enough for Pau FC to find cohesion?
A lot of players have left, but there are still six or seven players who played regularly last season. The framework is already in place so everything will be easy. The lineups of other teams have also changed a lot. I think Pau FC will start to get into orbit at the end of August, after 6 official Ligue 2 games.