On the eve of the third World Championship with Yodenis Ugas April 17, Errol Spencer I admit that I want to prove my ability to everyone. Before that, there were suspicions that the 32-year-old boxer had been out of shape since his horrific accident in 2019. Despite some heartbreaking moments, Spencer had a comparison overall, overwhelming talent ahead of his 10th-round TKO win.
The right time to bet Errol Spencer – Terence Crawford
Spencer entered the confrontation with a hunger for affirmation. So, instead of moving around the ring to avoid the heavy blows from Ugas, Spencer opted for close combat, agreeing to trade blows with his opponent.
After defeating the legendary Manny Pacquiao more than half a year ago and stepping onto the stage confidently, Ugas is still unable to resist the power of his colleagues. Throughout the game, Spencer had 216 accurate hits, surpassing Ugas' 96. Ugas' most notable moment was the combo that pushed Spence into the corner in the sixth round. But that's not enough. "Spencer looked like a real shark to a family audience," ESPN commented.
The final performance showed that Spencer was still at the peak of his form.waiting for the game Errol Spencer And it's not too late for Terence Crawford to happen.
"This is the game I want," Spencer said in his postgame news conference. "It's the game everyone wants too. I'll go out there and beat him."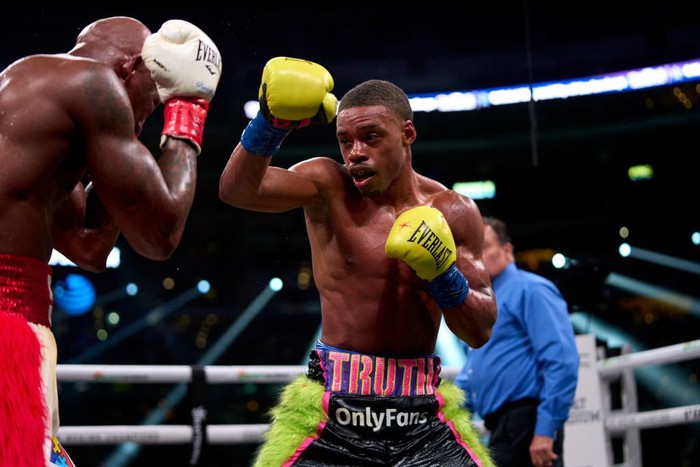 Spencer vs Crawford is a game that has long been mentioned. But after Spencer overcame a hurdle called Ugas, the need to witness the game is stronger than ever. The current matchup between the two will help find the absolute champion at welterweight.
Last year, Crawford also had a great run, becoming the first man to finish Sean Porter. Today, Spencer responded in front of a family audience. Ugas is not a champion on paper and needs to commend the IBF/WBA/WBC champions for their recent results.
Of course, there were issues between Crawford and Spencer that made negotiations difficult. However, both of them expressed their desire to be higher and lower in the future.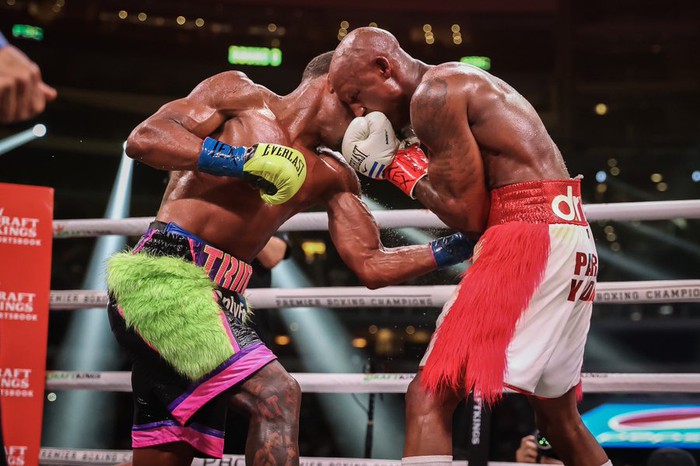 "Now let the real game happen," Crawford shared on his personal page. "Needless to say, there is no estrangement between the two sides."
Until then, the biggest problem for both sides is the difference between the promoters. Neither Spence's PBC nor Crawford's Top Rank are willing to budge at the negotiating table. That hurdle disappeared because Crawford decided to part ways with Top Rank late last year.
No boxer can stay ahead forever, which is why Spencer vs. Crawford is a great fight that needs to be scheduled soon.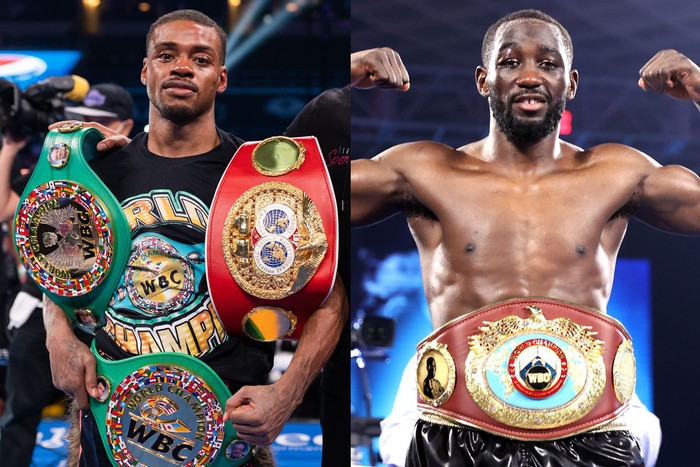 After two consecutive losses to unknown opponents in 2014, Ugas decided to announce his retirement. Just 2 years later, Ugas reappeared as a completely different version. Ugas was in impressive form and had a chance to fight Sean Porter for the world title in 2019, but had to lose by a controversial score. Despite the failure, Ugas has proven himself at the top of the division.
Unable to continue writing fairy tales before Spencer, Ugas still has the right to self-destruct with what he does. In the 6th game, Ugas' powerful combo darkened the opponent. Ugas excelled in the first half before Spencer started to dominate in the middle.
Ugas played for four rounds with a swollen right eye until the doctor asked the referee to stop the game. Ugas was revealed after his victory over Pacquiao in August 2021. Today, Ugas had another memorable performance.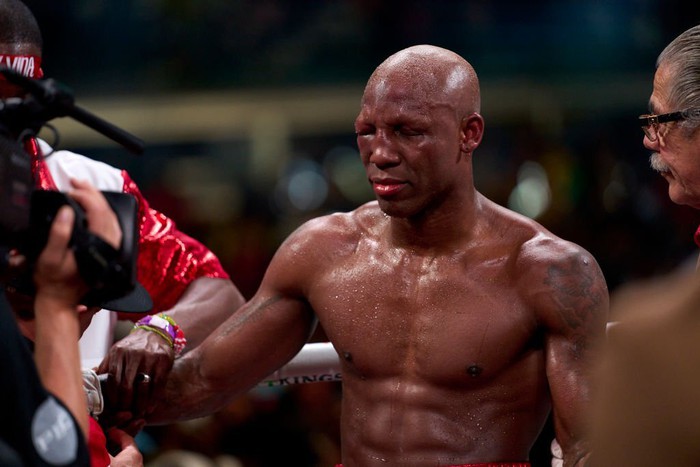 The extent of Spencer's eye injury is unclear. The Cuban boxer was taken to a local hospital for examination. A match against Emmantas Stagnonis was the right choice for Ugas when he returned. The Lithuanian fighter, who just scored the biggest win of his career against rival Razab Butayev, needs to test his talent against the top players.
Before that, Stanionis had been asked by the WBA to run against Ugas, but the puncher accepted to pass up the chance to put Spence out. If Spence chooses to play against Crawford, Stanionis' return to his former choice of Ugas is a logical choice.
In addition to Stanislaus, Ugas could also target former king Keith Thurman. While negotiations are more difficult, it's a favorable bet for Ugas' name. Also, rising stars like Jaron "Boots" Ennis, Conor Benn and Vergil Ortiz Jr need to be considered.
Regardless of the name chosen, Ugas is still aiming for a top 10 boxer. In the near future, Ugas will need time to rest before making a final decision. One thing's for sure, Ugas' stance is nothing like it was a year ago at this time.
The situation where Errol Spence was nearly punched in round 6
https://sport5.vn/vat-ca-yordenis-ugas-da-bi-bo-lai-gio-la-luc-errol-spence-terence-crawford-can-phai-duoc-len-lich-20220417202609868. htm