On July 10, the final of AIC 2022 (Arena of Valor International Championship 2022), V Gaming (Vietnam) and ONE Team (Chinese Taipei) will be played.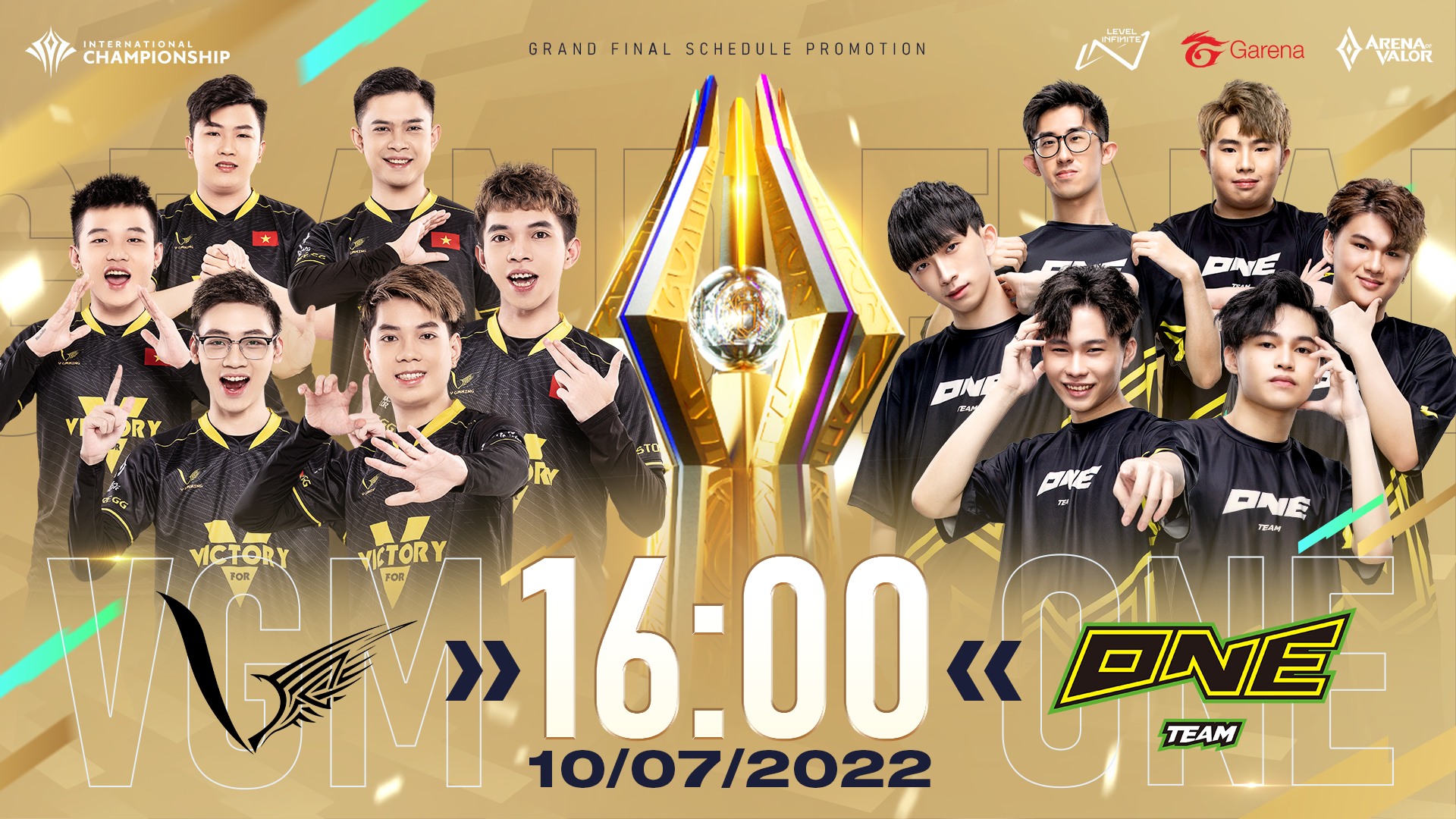 The AIC 2022 Grand Final between ONE Team and V Gaming awaits a global audience
Coming into the game with an advantage, only one mistake in the fight caused the Vietnamese representative to lose the first game. In the Dragon Light Cave, the Earth's blow hit 4 members of ONE.Zhe, completely turning the game upside down. This decisive situation helped ONE Team get their first match.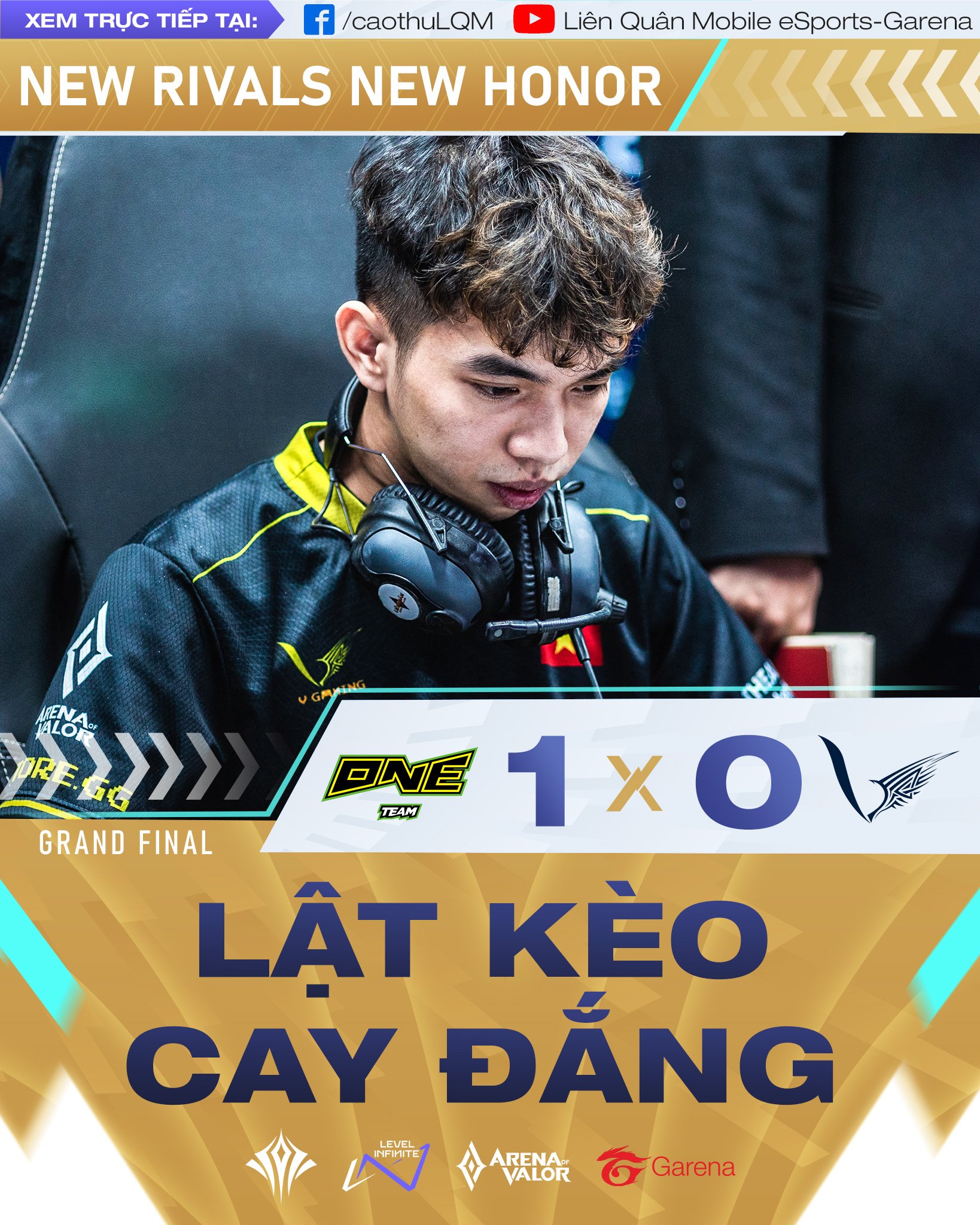 ONE Team successfully flips bets to gain opening advantage
However, this is also the most amazing thing the GCS team has done in this game.paintinghave a reasonable prohibition/choice section, and Going forward, V Gaming won the next 4 games in a row with landslide victories after a number of events. V Gaming has officially become the new king of the AIC 2022 World Championship, striding towards the highest peak of the World Mobile League. After a long wait, mThe AIC 2022 World Championship is back in Vietnam again.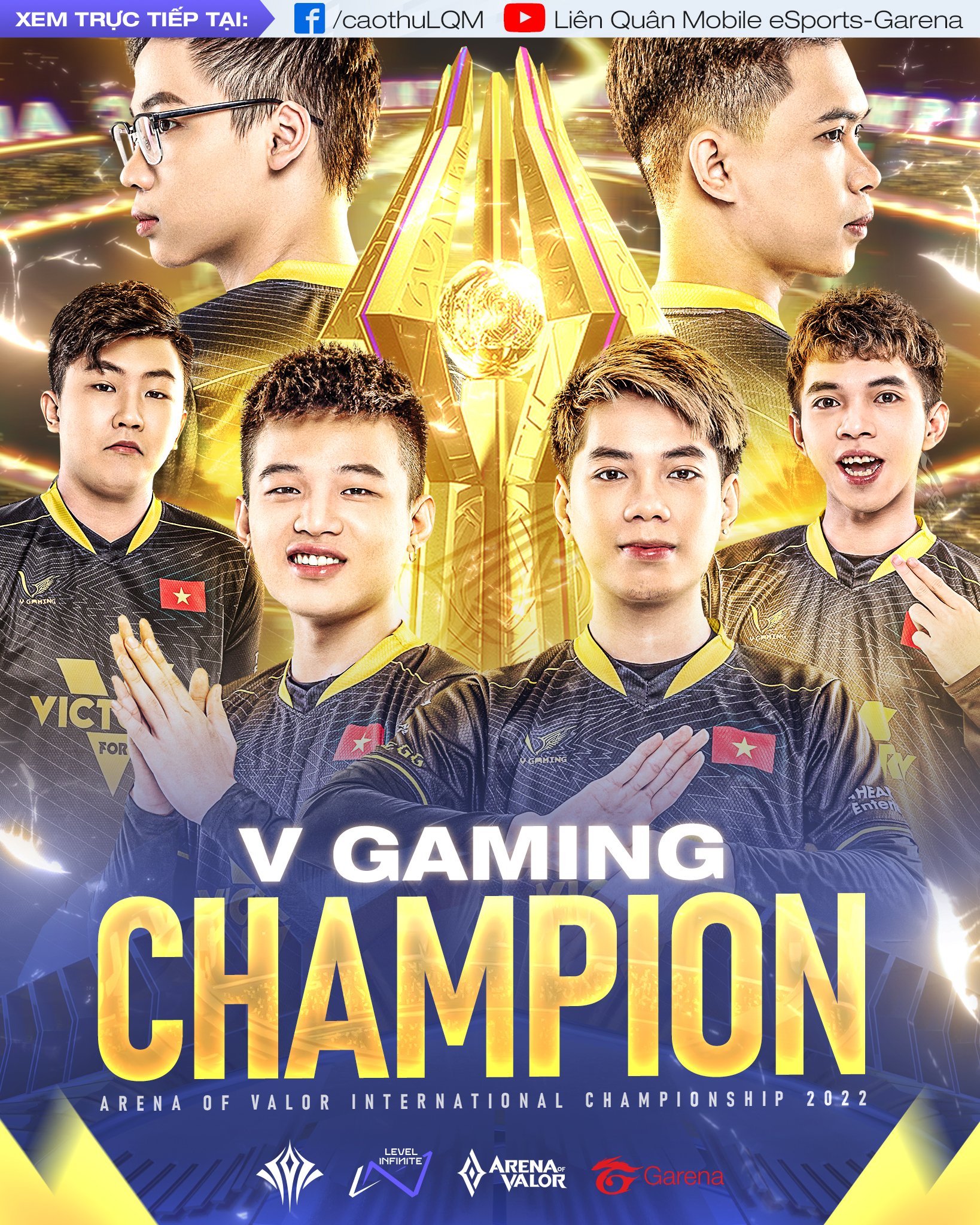 V Gaming is officially AIC 2022 champion
With the AIC 2022 championship, V Gaming has received a huge prize of up to US$700,000 (16 billion VND). Therefore, this team has also become the team with the most prize money from Lien Quan Mobile Vietnam.
In addition, Nguyen "Maris" Quoc Huy – V Gaming's mid laner has also become the best player (FMVP) of this tournament with his top performance in his journey to become the new king of AIC 2022.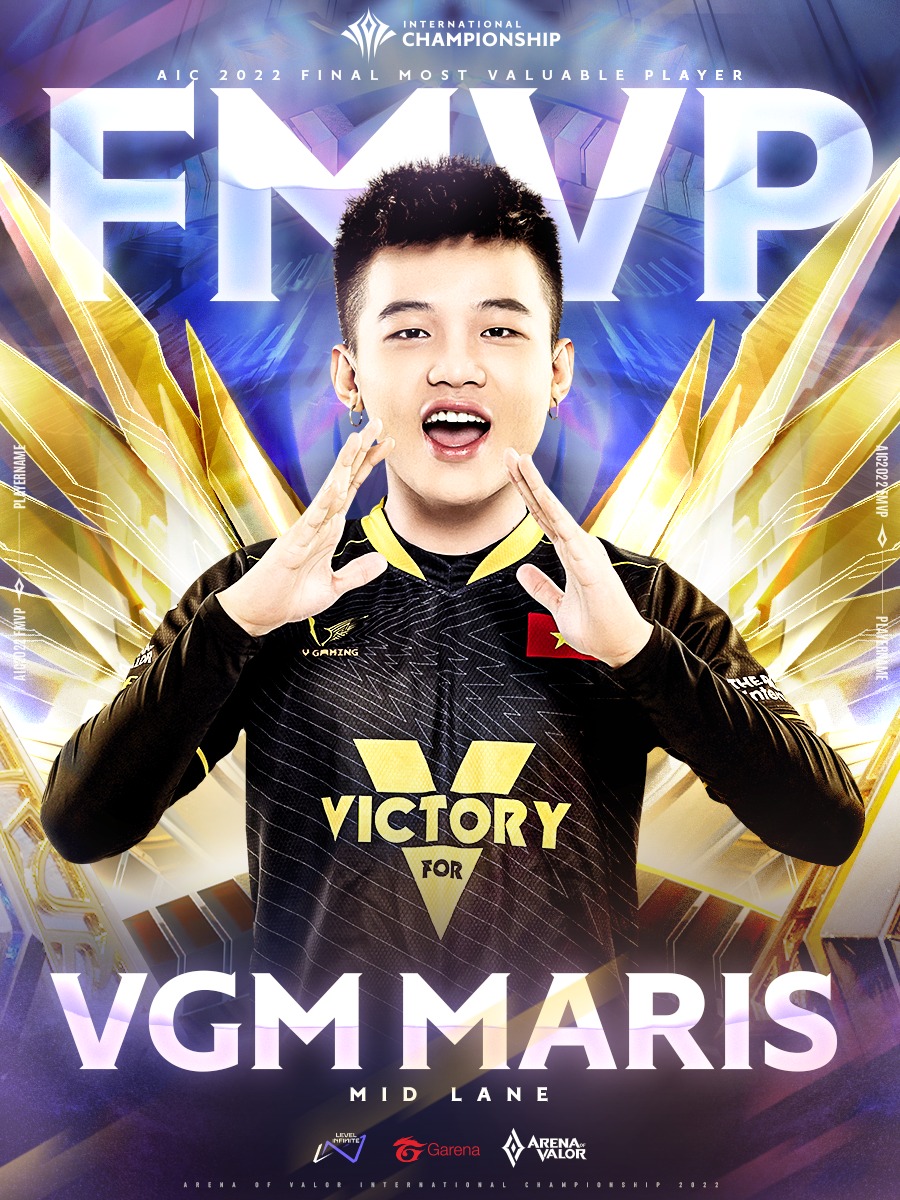 Maris wins AIC 2022 Player of the Year (FMVP) title
After their unremitting efforts, V Gaming is a well-deserved champion. For the home fans, the moment ONE Team's main house exploded was also a moment of cheers: "Vietnam Champion! V Gaming Champion!" louder than ever.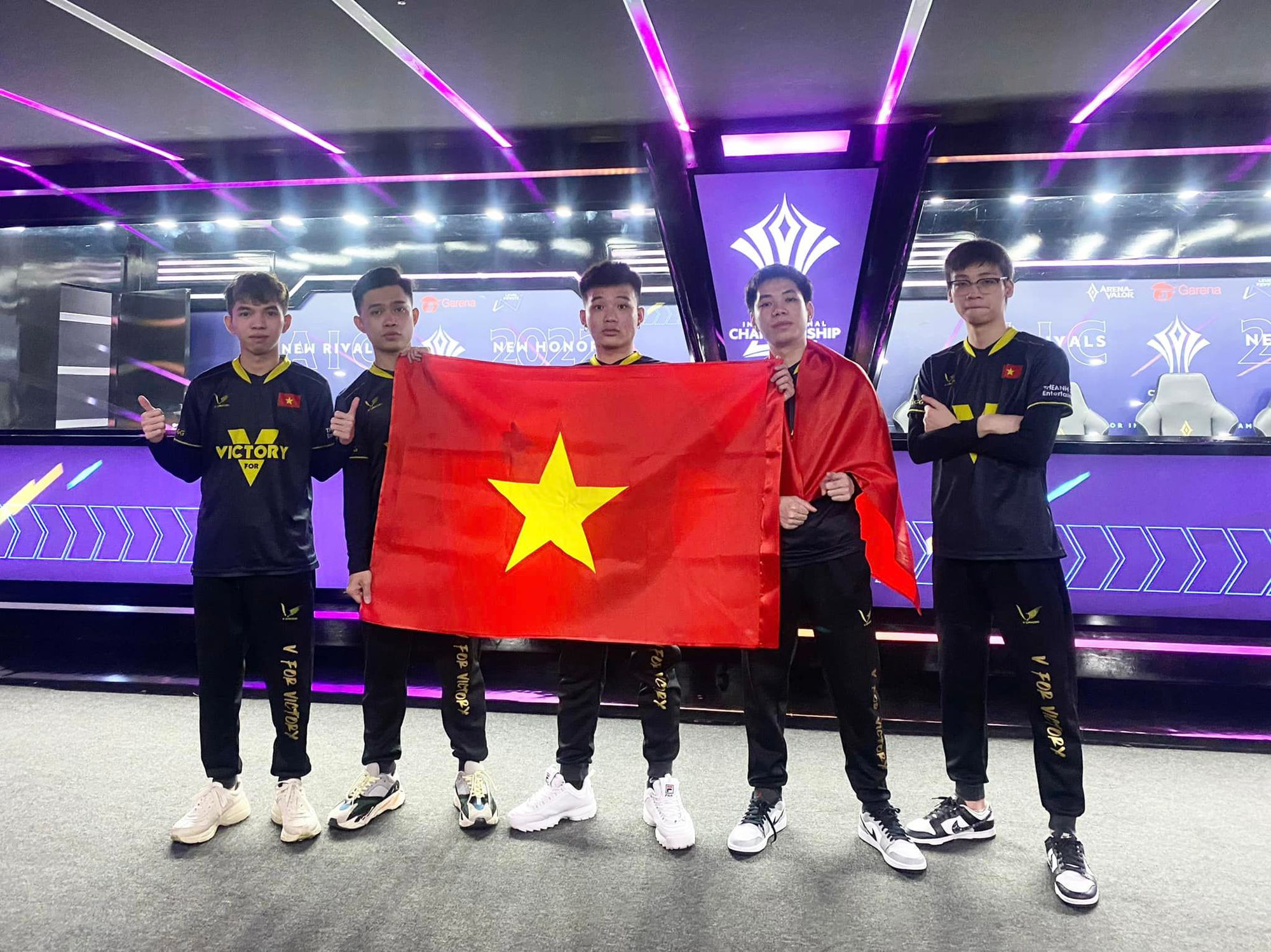 The boys of V Gaming have written their own history for Lien Quan Mobile and Esports in the country. Hope they continue to get more victories in the upcoming games!